Getting the most out of your Airstream adventure can require you to plan your stops and travel route more carefully. Maybe this is your first Airstream trip and you want to avoid rookie mistakes. To avoid unwanted surprises, you might consider downloading some of the best Airstream park apps.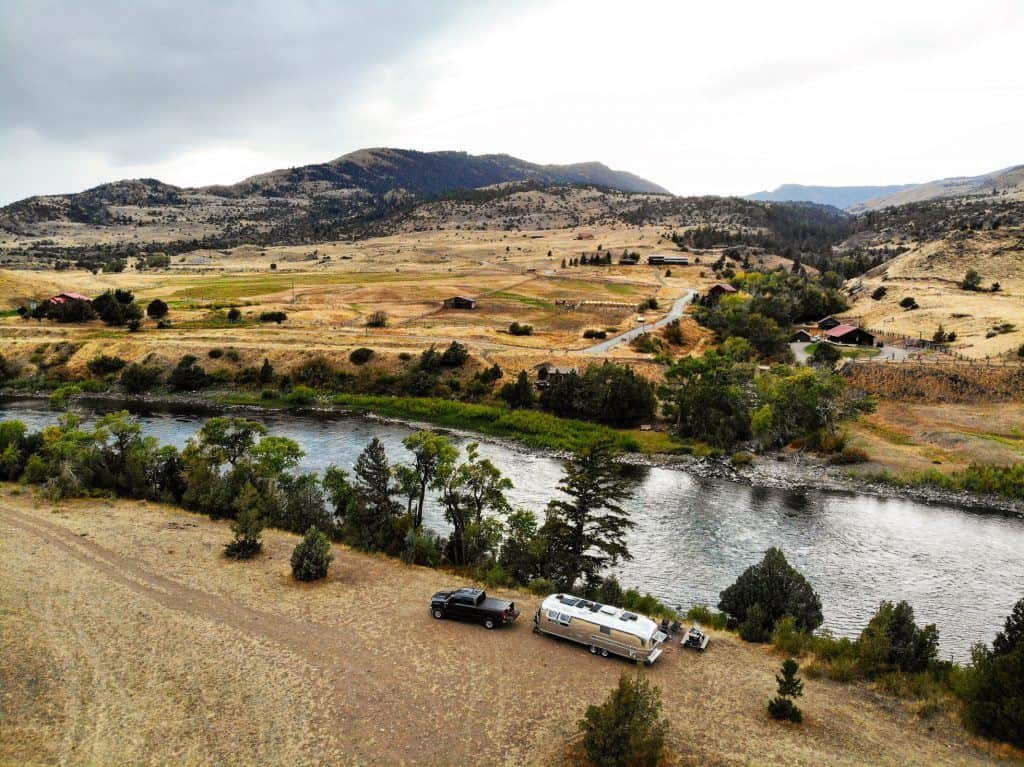 AllStays Camp & RV
One of the most comprehensive RV park apps is AllStays Camp & RV. This app costs $9.99 to download but lists over 32,000 U.S. and Canadian campgrounds plus public lands. You can also filter campgrounds by 30 different amenities. The in-app maps can also be very helpful.
One downside is that this app is only available for iOS devices.
Serious Airstream travelers may also decide to upgrade to an AllStays Pro membership. This membership unlocks extra app features including more detailed maps and extra filters. For instance, you can quickly find campgrounds by RV club and RV-friendly service stations and dealers.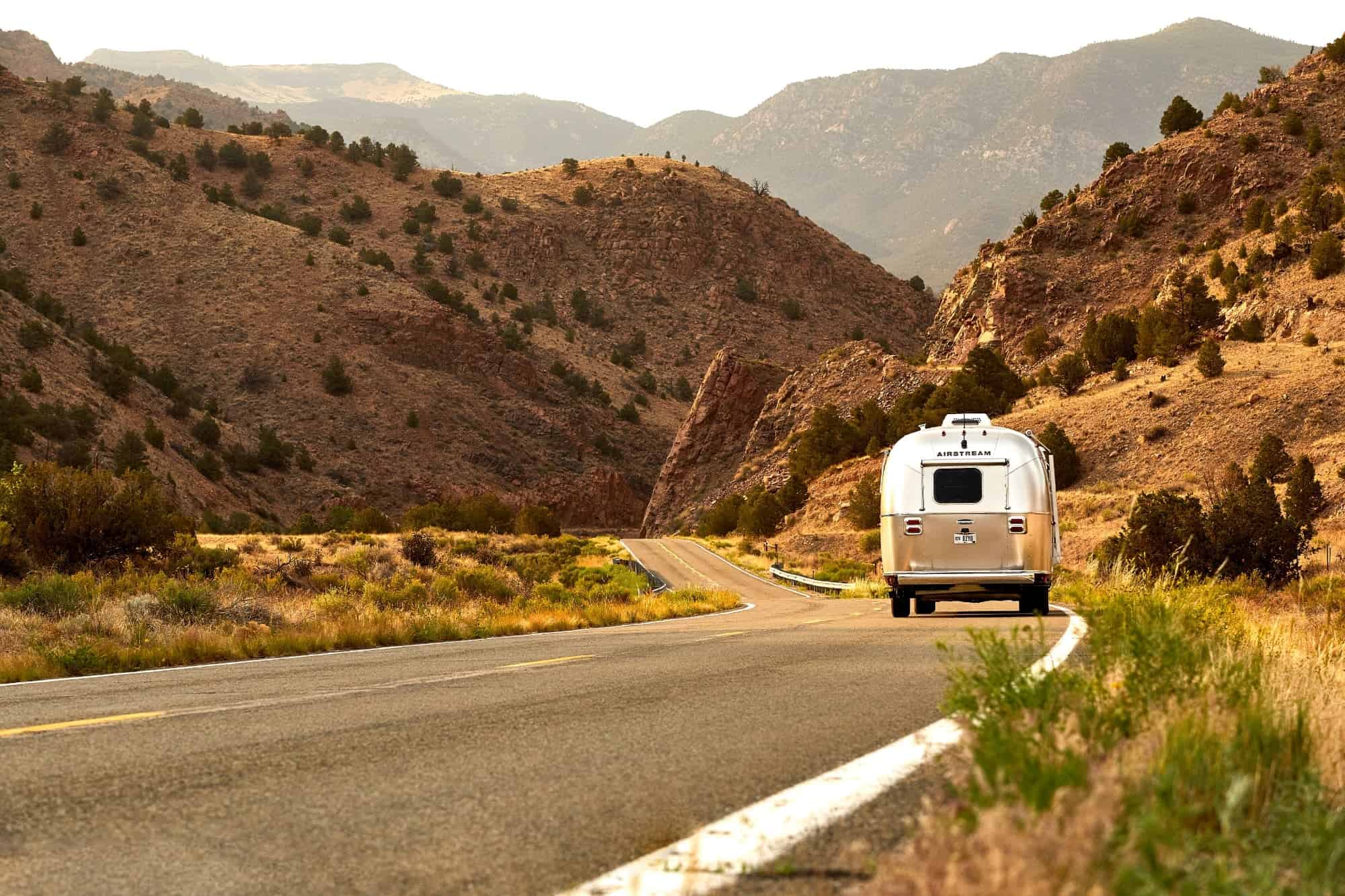 You can quickly sort commercial RV parks by rating. Other campers write reviews that you can read to understand why they give the campground the corresponding star rating. The in-app maps also display other nearby landmarks including gas stations, rest areas and stores. This app doesn't currently show nightly rates so you may have to use a different app if this information is important to you.
As there will probably come a time when you use the app without internet reception, you can view the campground database without the internet. You will need internet access to see campground reviews, pictures and use the app maps.
FreeRoam
There may come a time when you want to try boondocking for the night. In other words, you want to camp for free. This typically happens at a store parking lot or on U.S. public land. FreeRoam is a free app that displays free campgrounds with reviews. The app also lists paid campgrounds when boondocking isn't an option.
You can filter results by cell phone reception, crowdedness, road difficulty and safety. One unique app feature is that campers can leave video reviews of their campsite. The app also shows low clearance bridges and tunnels that prohibit tall RVs.
Hipcamp
One might consider Hipcamp the Airbnb of RV park apps. Consider this app if you like avoiding your run-of-the-mill campgrounds. You can filter results by hookups and vehicle length to find the perfect spot. This is a fun way to stay away from the crowds and save money in the process.
You might be able to stay on a working farm, a person's private property or even well-maintained RV pads. For instance, it's possible to stay at a property that has on-site hiking trails and waterfalls. Or they might be on a lake or even be equestrian-friendly. Hipcamp offers options for every type of RVer.
Antenna Point
Antenna Point is a free app that tells you which way to point your TV antenna to find the most local channels. You won't see this feature with other RV park apps that focus more on finding campgrounds and nearby landmarks. This app is available for iOS and Android devices. Simply enter your location and the app estimates how many channels you can watch, depending on the strength of your antenna.
If you don't already have one, it is a good idea to pick up an over-the-air antenna with a minimum 60-mile range. Having a high-power antenna gives you the best chance of picking up the most channels, especially in a rural area.
RV Parky
The RV Parky app helps you find places to park overnight. Their listings can include RV parks, BLM and National Forests, Walmart and Camping World locations. Whether you are looking for a free or paid place to stay, RV Parky makes it easy to find your resting spot.
RV Parky also contains reviews from other RVers. You can read their advice to decide if a certain RV park is right for you.
You may appreciate using RV Parky because it's built by a full-time RVer. Community members can add updates to ensure the listings remain as accurate as possible. This app is free and available for iOS and Android devices.
CampUSA
If you prefer Thousand Trails and Encore RV Resorts, the CampUSA app can be the quickest way to find nearby locations. The app also lists other RV resorts including KOA. You can filter over 1,200 different campgrounds across the country.
The featured resorts option can make the search process easier. You can also search by specific amenity including WiFi access, swimming pools and pet-friendly resorts.
KOA
Some of the most well-liked campgrounds belong to the Kampgrounds of America (KOA) brand. The KOA app helps you find area campgrounds. Its offline functions provide search tools and driving directions. The app also stores your Value Kard Rewards loyalty program information.
Good Sam Club
The Good Sam Club is another large RV club and they offer the Good Sam Camping app (iOS | Android). This app helps you find Good Sam-associated RV parks. If you are familiar with the Good Sam 10-10-10 rating system, only search filter only displays the highest-rated private campgrounds. The app also helps you find national and state parks along with U.S. Army Corps of Engineer parks.
If you also wish to get roadside assistance through Good Sam, you will need to download their separate Good Sam Roadside Assistant App (iOS | Android).
Key Ring
RVing isn't the most common way to earn travel miles but loyalty still has its perks. The Key Ring app stores your various loyalty card accounts all in one place. That means you never have to lose your travel, shopping, and other membership card information again.
This app can help you find shopping and dining discounts. Some of them may be at your campground or for nearby stores and restaurants.
Summary
Going Airstreaming is one of the most exciting ways to travel when you are not flying or staying in hotels. These apps can help you find the best places to camp. Plus they can provide helpful features that make planning your route and sightseeing more RV-friendly as well.