The Covid-19 pandemic has made Americans rethink the way they travel. People are most hesitant to jump on a plane, so road trips have seen a huge surge. Also, many people are wary of using communal bathrooms, so having an Airstream, with its own toilet, shower, and sink is a great way to cut down your risk of exposure to the coronavirus while still having a great family vacation. "It's hard to imagine a product that checks as many boxes as an RV for the emerging pandemic lifestyle," says Airstream CEO Bob Wheeler.
Many families think of an Airstream trip as a bucket-list trip, and now is the time to make that a reality. 
The thing about camping is that you're forced to slow down. There's no schedule—wake up when you're done sleeping, explore the campground and surrounding area when you're ready, eat when you're hungry, start a fire when you want to roast marshmallows, stay up late talking and telling stories, and go to bed when you're tired. You'll get into the rhythm of slowing down and you may be surprised at just how much you enjoy this pace of life.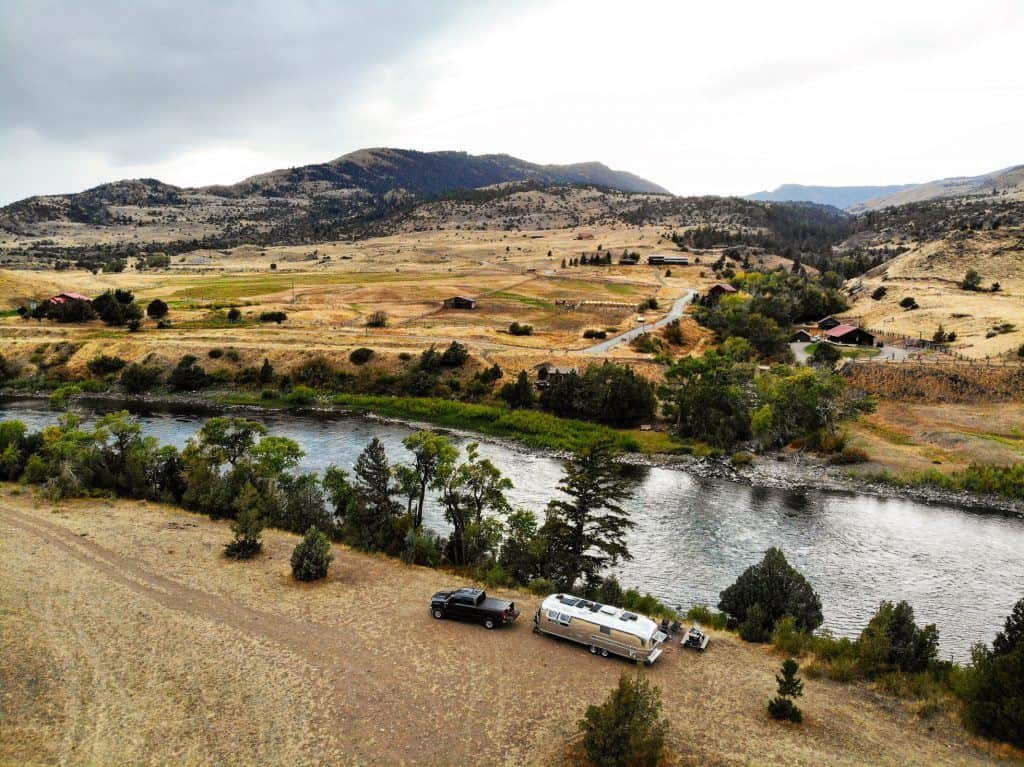 Who Is the Ideal Airstream Traveler?
Airstreaming can really be for anyone. If you enjoy traveling, camping, and taking road trips, Airstreaming could be a fantastic option for you and your family. Airstreaming is all about enjoying the journey—unlike flying where the goal is to get to your destination quickly, when doing an Airstream trip the destination and journey are equally important.
Deciding on the Right Airstream for Your Family Trip
There are many factors you'll want to consider before buying your Airstream. First, you'll need to take a look at the number of people you're traveling with to determine the size and sleeping arrangements you'll require. It's also important to know if you'd like to drive or tow the Airstream. Last, but not least, you'll need to determine the right type of Airstream for you. We've put together a tool that may guide in in the right direction for finding a used Airstream for sale.
Let us guide you through an six-question interactive journey. At trip's end, we'll match you with the perfect Airstream for your next adventure.
Do You Need a Special License to Drive an Airstream?
For most Airstreams, you are not required to have a special license to operate the vehicle if the Airstream weighs less than 26,000 pounds or towed vehicle is under 10,000 pounds.
What Should You Look For in a Campground?
Big open space: Depending on your camping style, you'll want to have plenty of room to roam and to actually park your Airstream!
Activities offered at the campground: Many campgrounds have nightly and daily activities that you might be interested in taking advantage of, so be sure to check their online calendar for details if that's something you and your family are drawn to.
Affordability: Campgrounds come in at different prices throughout the country so you'll want to see which work for your specific budget.
Amenities: Some parks/campgrounds have limited amenities while others have many including pools, clubhouses, markets, and more.
Location, location, location: Location is one of the most important factors to consider when selecting a campground. You'll want to make sure the location you select is near the attractions you plan on visiting so be sure to look up local events or popular destinations in the area.
Hookup offerings: Most RV parks have full hookup options for your Airstream, but you'll want to double-check before you commit.
Good reviews: Check the reviews for each park or campground you're interested in to make sure it's up to your standards. Many reviews will also provide valuable information and tips.
The Last Word on Airstream Trips
Airstreaming really is for everyone, and it can be a great way to connect with family and friends and even new people you meet along the way.